The pictures in the middle of this Xara
template give visual learns a cue that
your business focuses on children.


The Xara Template mini panels are a
great way for giving quick snippets
about your day care services.
Each Xara Template mini panel
has a title that can be adjusted
to your requirements.





The Jenna Day Care Xara Template has
a nice balance of unique colors to give
a warm friendly and exciting feel to
visitors.
A website like this template is
invauable as it offer a solid
presentation that is unique.


Jenna Day Cara Xara Template is specially built for organizations that offer day care services for children. Are
you currently operating a day care center but don't have an online website presence. Then the Jenna day care
service website is a perfect fit for you.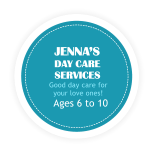 We hope you enjoy this new website
template as we have put many hours
and days into it.





Why should a parent pick your day care:
•
Every Website Template has its own
personality
•
We always seek ways to improve so
your templates will improve
•
We listen to our customers
List the most important factors to parents in
this panel:
•
Designing only the best Xara Web
Designer MX Premium Templates
•
Focusing on Quality no Quantity
•
Delievering powerful results
•
Exceeding Expectations



Mention any special day care discounts here:
•
Special discounts starting 2013
•
Refer a friend day for special discount
•
Customer feedback discount

Tell your website vistors who you are and what
your primary mission or goals are. Use the arrow
link to send them to a page with more in depth
information.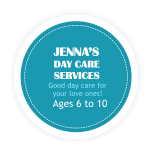 Em: contact@xaratemplate.com